Adam Tauber – Firefly (Traum V259)
Adam Taubers Debüt auf Traum Schallplatten: Ein moderner, melodisch-technoider Sound findet sich in allen seinen Tracks wieder. Dezent geheimnisvolle Elemente begleiten einen powervollen drive.
Firefly EP knüpft qualitativ nahtlos an Adam Taubers vorherigen Release auf unserem MPI-Label an (Sanddorn EP) und steigert dabei noch etwas die Gesamtnote.
Eine sehr empfehlenswerte und Schwungvolle EP. Eine absolute Geheimwaffe für jeden DJ, der gerne frische Tracks spielt, die noch nicht jeder kennen wird aber trotzdem ausreichend Potential entwickeln.
Hört alle fleißig rein und supported unseren frischen Artist Adam Tauber bei seinem weiteren Schaffen!
TRACK LIST:

1. Firefly
2. Sad Space
3. Tel Aviv
4. Circles
5. Sad Space (Arnodd Remix)
6. Sad Space (Aves Volare Remix)
7. Sad Space (Davidovitch Remix)
8. Sad Space (Shewasasea Remix)
9. Sad Space (WavesTherapy Remix)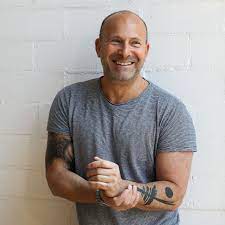 From his early residency in on of the most noted techno clubs in Germany the Poison Club in Düsseldorf to representing Germany at the Nelson Mandela Aids benefit festival where he played in front of 100.000 people together with Laurent Garnier, Faithless etc. he still is very passionate when he can connect music with people dancing.
Adam Tauber writes minimalistic music with a lot of hidden detail. His love for sublime sound design gives extra life to his tracks, which makes the big difference. The remixers, many of Tour De Traum fame, instantly fell in love with "Sad Space" resulting in 5 remixes.